About Us
Small Town Pizza is locally owned and operated – keeping family, community, customer service, freshness and quality our main priorities.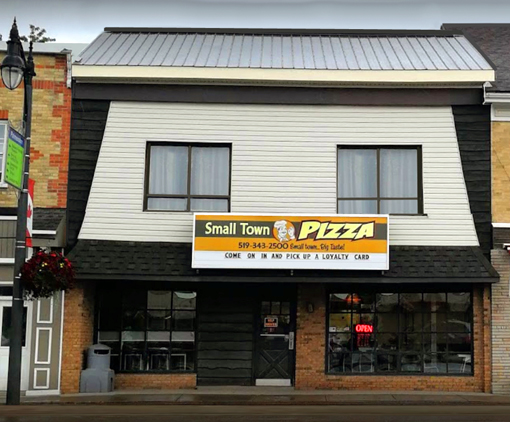 Bruce and Linda Turton are the proud owners of Small Town Pizza. Both Bruce and Linda were born and raised into large families in the local community. In 1996, when the opportunity came along to purchase a local pizza franchise in Bruce's home town they jumped on it. Having 5 children of their own, they knew this would be a good opportunity for their family to build a strong family-oriented business in their community while providing learning and employment opportunities for their children.
Bruce and Linda, along with the help of their children, succeeded in the pizza business growing the franchised stores to other local community towns, giving the family 4 locations. With 17 years in business and their children growing and moving into their post secondary education and careers Bruce and Linda downsized and sold their Harriston and Owen Sound franchises to other young families.
With the experienced learned over the course of their 17 years in business, Bruce and Linda decided it was time to venture out on their own and breakaway from the franchise to start their own company. Their second oldest daughter, Melissa Small took on the task of opening the first location of Small Town Pizza.
Success continued, and being a privately owned company allowed for them to maintain family-friendly prices and support their community in various ways. Small Town Pizza was thriving and community and customer feedback was great so the family decided it was time to expand Small Town Pizza to Palmerston as well. In July 2013, Small Town Pizza opened its doors in Palmerston.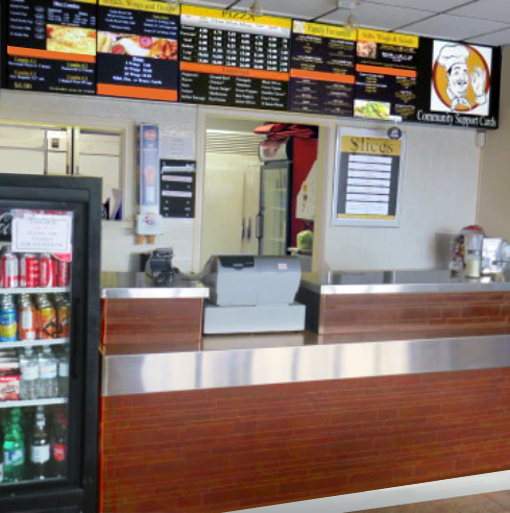 Business is great, and Bruce and Linda and their children have been proud to serve their community and offer quality products. In March 2016, Bruce and Linda once again decided to downsize. With 5 children and now 9 grandchildren it was time to simplify life a little more to allow more time to enjoy their family. Having spent nearly 20 years building their business and serving their community it was important to Bruce and Linda to find a new owner with the same family values and mission. Small Town Pizza's first location was sold to a local couple keen to serve and continue a great family oriented pizza business of their own.
Our success is possible because of your continued loyalty. Thank you for supporting us and recommending our business to others.
Unique Menu
Items on our menu were inspired by our customer's suggestions. We love your ideas and we aim to please!
Fresh Ingredients
We only use the freshest of ingredients in all of our items on our menu… and a whole lot of love!
Authentic Taste
Small Town Pizza serves authentic Italian food made with fresh ingredients. We guarantee you'll be delighted!
Dietary Options
We offer gluten free (GF) options. Let us know when you place your order. We do our best to accommodate your needs.
Dine In
To busy to cook? We've got you covered… Enjoy your meal in our cozy dining area with your family and friends.
Take Out
Lunch, dinner, snacks or events… Let us take care of it! Call or drop by any time to place and pick up your order.
Call the number below to place your order for pickup.
(No delivery available at this time.)
135 Main St. W.
Palmerston, ON  N0G 2P0
TUES – THURS
11:00am – 9:00pm

FRI - SAT
11:00am – 10:00pm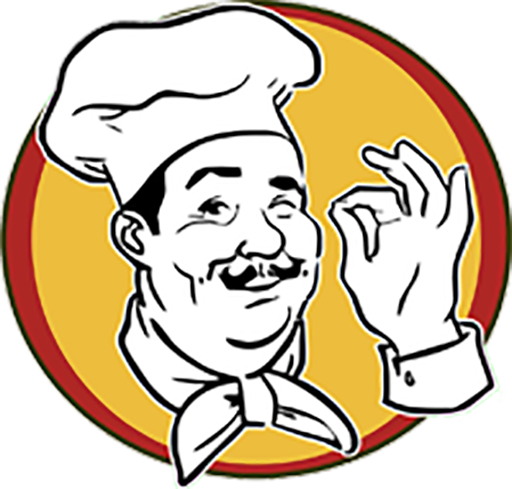 Questions, comments & suggestions are welcome! Ask us about our fundraising program & events. Fill in the form below and we will reply shortly. For a quicker response, message us directly on Facebook.